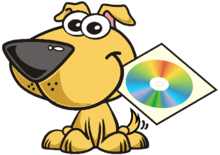 Welcome to Fidonet Zone 1
Home | Apply | Nodelist | NodeDIFF | DailyList | Fidonews | FidoGazette | D'Bridge | BBS Listings | NASA Pics | Weather | Misc |
---
The Zone 1 differential nodelist-update file, for applying against the Zone 1 Nodelist.
The files are automatically updated and published every Friday, midnight Eastern time.
Your Fidonet uplink should have the EchoFILE/Tic areas NODELIST and NODEDIFF available for "tossing" these to your Fidonet system.
For greater convenience, configure your Fidonet system to use the Zone 1 Daily Nodelist instead.
---
Copyright (c) 1994 - Nick J. Andre, Ltd.
info@net229.org