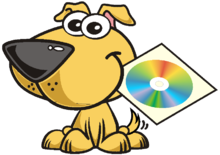 Welcome to Fidonet in Zone 1
[ Home ] [ Apply ] [ Nodelist ] [ NodeDIFF ] [ DailyList ] [ Fidonews ] [ FidoGazette ] [ D'Bridge ] [ Misc ]
---
D'Bridge is an all-in-one mailer for Fidonet and Fidonet Technology Networks.
It will run on MS-DOS, IBM OS/2 and 32-bit Windows XP or higher.
D'Bridge contains a mailer, BinkD subsystem, tosser/scanner, editor, nodelist compiler, modem terminal, TIC processor and event scheduler.
It is one of the oldest developed and one of the first to handle all aspects of Fidonet in one package.
Select Standard Edition which supports *.MSG and Hudson/QuickBBS, or GoldBase if you run software that uses that format.
Refer to the README and Documentation files for more detailed system prerequisites and instructions. If you are upgrading be sure to read the latest Release Notes
| | | | |
| --- | --- | --- | --- |
| db4.txt | 05/11/2022 | 692b | D'Bridge 4 release notes |
| DB4G.ZIP | 05/11/2022 | 2475k | D'Bridge 4 GoldBase Edition |
| DB4S.ZIP | 05/11/2022 | 2474k | D'Bridge 4 Standard Edition |
| DBRIDGE.TXT | 11/27/2021 | 542k | D'Bridge user manual (also in the F1-Help screens) |
| HISTORY.TXT | 05/09/2022 | 565k | Release note history |
| README!.TXT | 11/15/2019 | 6k | Notes for newcomers installing for the first time |
---
Copyright (c)1994- Nick J. Andre, Ltd.
nandre@net229.org