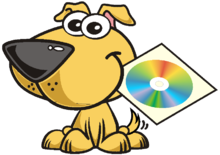 Welcome to Fidonet Zone 1
Home | Apply | Nodelist | NodeDIFF | DailyList | Fidonews | FidoGazette | D'Bridge | BBS Listings | NASA Pics | Weather | Misc |
---
The weekly Zone 1 Nodelist. The Zone 1 NodeDIFF is the differential to apply weekly for keeping your Fidonet system up to date.
The files are automatically updated and published every Friday, midnight Eastern time.
Your Fidonet uplink should have the EchoFILE/Tic areas NODELIST and NODEDIFF available for "tossing" these to your Fidonet system.
For greater convenience, configure your Fidonet system to use the Zone 1 Daily Nodelist instead.
---
Copyright (c) 1994 - Nick J. Andre, Ltd.
info@net229.org